Gazing Red2Blue helps you to enhance your mindset so that you can be the best, most authentic version of yourself.
A simple, yet powerful technique
Everyone starts from somewhere and it truly doesn't matter where that point is for you. Working with children as young as four, with some of the most elite athletes in the world and everyone in between, we've designed a programme that is simple to understand, easy to execute and proven to work.
We believe the Red2Blue technique is a skill that everyone can learn to practice and get better at. We've supported a wide range of people globally, providing them the tools to mentally improve in their specialist area or to simply get better at coping with whatever life throws at them.
We're currently supporting 21-year-old mountaineer, Adriana Brownlee, on her challenge to become the youngest person to complete all 14 8000m peaks. You can follow Adriana's amazing adventure here.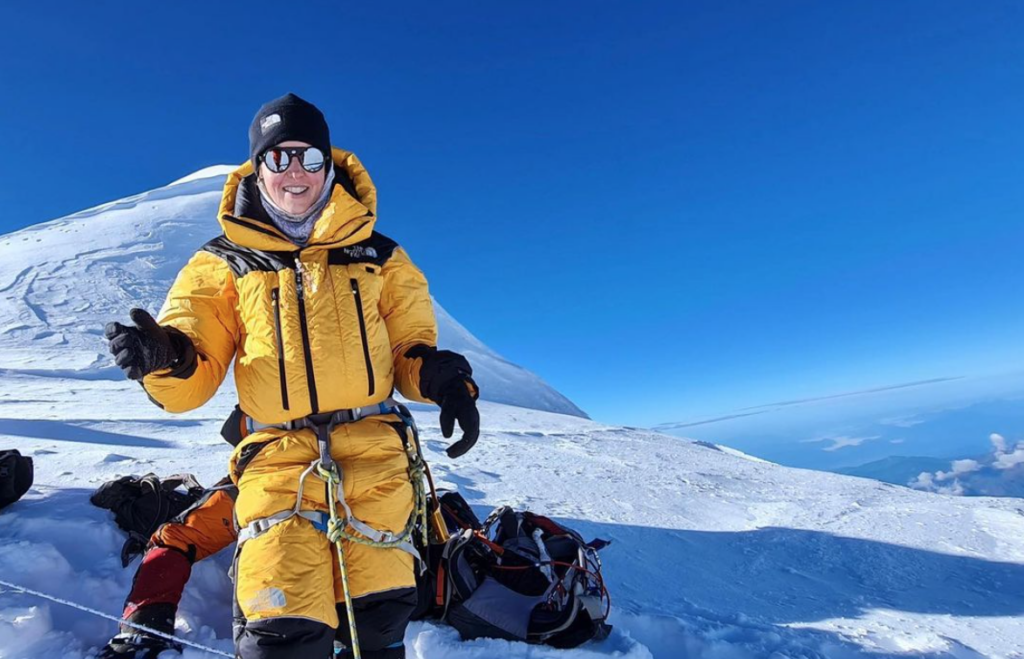 Our Red2Blue Coach and Certification programme is tailored for sports coaches, performance coaches, business coaches, executive coaches, life coaches and teachers.
Become a Red2Blue Athlete​
We work with a wide variety of individuals, using the simple Red2Blue framework to develop the mental skills needed to perform under pressure at critical moments.
Become a Red2Blue Organisation
We've worked across many sectors teaching companies, community groups, and sports teams how to adopt Red2Blue techniques to harness mental resilience and perform to the best of their ability.
The tools to be in control
Gazing's approach centres on the human ability to perform under pressure using practical concepts that you can apply immediately to zoom in and zoom out. Our one page map and tools enable clarity of thought, skill execution and consistent behaviours in any situation. You'll discover how to master the deliberate shift from the overview to the detail, so that, you're ready to make informed decisions and act effectively under pressure.
See what others are saying about RED2BLUE
"From time to time I still bump into players at all levels of the game who vividly remember the 'different' sessions that we were engaged in . . . players enjoyed the CHALLENGE of being in pressurised situations and finding solutions. Red2Blue enabled them to lead change under intense pressure."
Brian Ashton – Head Coach England Rugby 2006-2008
"Martin, thank you for bringing out the best in me. You've influenced my career for the better."
Husam Al Zughayyar, Regional Sales Manager UAE & GCC at Epson Europe B.V.
"Gazing training not only helped me from a professional standpoint but also changed the way I think in general."
Rob Phillip, Solutions & Services Consultant at Xenith – Intelligent Workplace Services
"We have incorporated your language in to our day-to-day activity. I hear 'blue head' and 'stay on task' being used routinely. At our recent battalion headquarters training we used your concepts and language continuously, and it worked. I found it useful to keep people on task and to operate effectively when under pressure or when the situation changed unexpectedly."
Senior Officer, Royal Gurkha Regiment, BRITISH ARMY
"Gazing Strategic Account Management remains the best course I have attended."
Janice Durham, Channel Business Manager at Xerox UK Ltd
Gazing remains some of the best training I have ever received throughout my career and life would have been very different if I hadn't attended the inaugural week-long course at Wokefield Park all those years ago."
Mark Ash, Chief Sales and Marketing Officer Altodigital